Challenge
Develop a strategy for the West African jewellery making brand to gain market share in the American and European jewellery market
The West African fashion style and artistry has been a thing of awe over centuries and in recent times has gained significant global attention. Though a great feat for African fashion in general, the West African unique art of jewellery making didn't gain much traction in the market. Many of the goldsmiths and artisans are no longer skilled in making jewellery and focused more on repairs.
Those who were incredibly skilled complained about lack of customers, this meant the art has slowly faded away, but Wumi Tori geared up to change that story and bring back the unique forms, shapes, textures and artistry in the rich West African culture of jewellery making and bestow these beautiful pieces on professional women around the world.
Achievement
Positioned the brand as the voice of contemporary West African Jewellery design
In a fast paced industry where trends change so often, creating a brand that is percieved as a blend of modern yet traditional, unique and timeless in the minds of the end users was the goal. We built a brand that was able to stand out in the saturated market space of jewellery making and established a position that was distinguishable. Before announcing the brand to the world, we designed the brand and its elements to be bold, elegant, modern and African, using relatable and expressive visual language and verbal languange. All of which were to be applied on all of Wumi Tori's various touch points.
What We Did
Brand Strategy &
Branding
To achieve the goal of the Wumi Tori's brand, we began by creating a strategy to help build, shape and communicate the brand to women across the globe, having Europe and the America in focus. Each element (visual and verbal) were created to ignite positive emotional response and bring to light the brand's essence.
Brand strategy
Defining the brand
DODO engaged stakeholders throughout the entire process of the build, testing with actual users and staff as we go. This ensured that we developed a product that is user centred and unique to the brand. Upon completion, the platforms were launched and it garnered resounding reviews from stakeholders across Africa.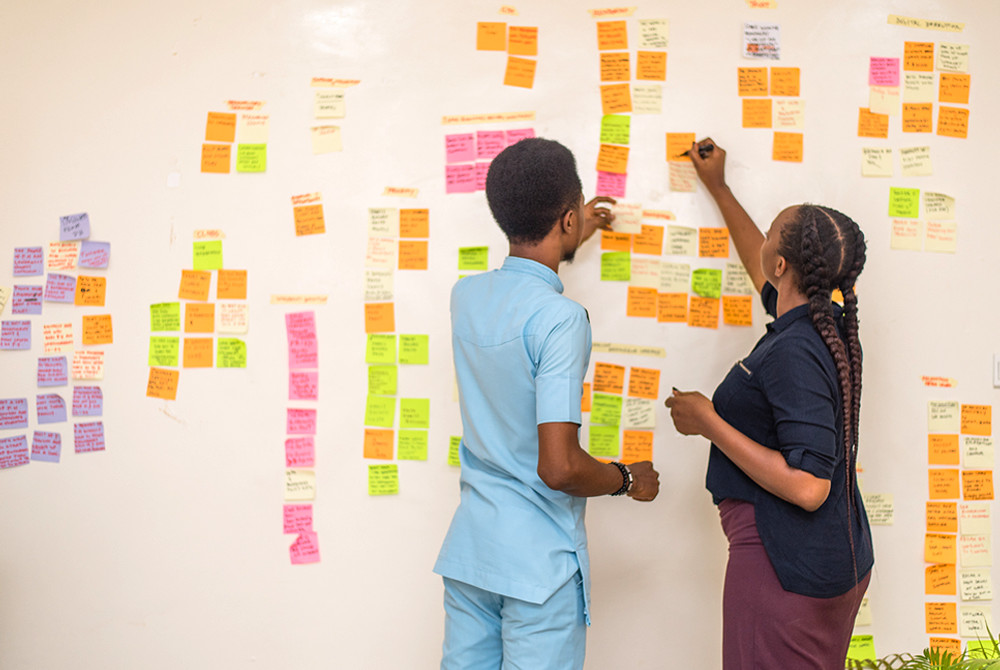 We discovered opportunities, threats and carved a niche for the brand by analyzing the landscape, employing various information gathering methods and a comprehensive persona development.
Reviving a dying art and presenting it to a foreign market is no small feat, therefore indepth understanding of the behavioural patterns, demographic and psychographic mapping e.t.c of the would be customers ( American and European women) was important. We connected the dots when we employed multiple research methods in gathering information and from the information gathered, developed a cohesive, afrocentric, relatable and timeless brand that could penetrate the global market and carve a niche.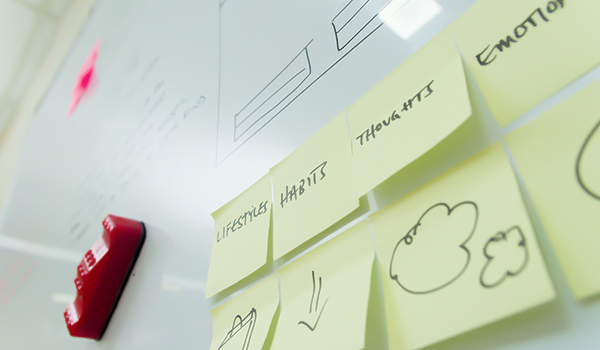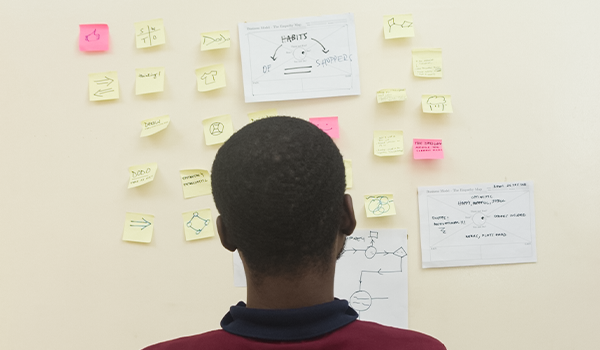 Branding
Bringing the brand to life in the minds of the target audience
After a comprehensive brand strategy comes the execution. To reach this fashion forward and style conscious women, we had to meet them where they were. We promoted our collection on three fronts: social media, web, and in-store. Across these different touch points, we leaned into a vintage art direction to evoke a sense of timelessness while striking a balance between sophis-tication and grit. Inspired by the individuality of the new-collar class, we utilized a serif typeface, analog textures, handwritten copy, and nostalgic photography.