Workshops to help teams improve their processes and bring better products to market
DRIVE CREATIVITY WITHIN
YOUR TEAM
Become more creative and collaborative as a team to bring about better solutions.
BRING BETTER PRODUCTS TO MARKET
Reduce risk of introducing unwanted products and services to market, and increase customer satisfaction significantly.
CAPTURE VALUE FOR STAKEHOLDERS
Learn how to use design methods to drive growth and capture significant value for your company's stakeholders.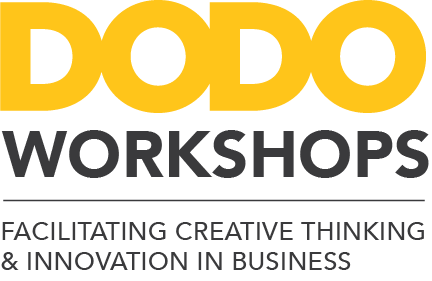 Bring Better Products to Market
Positively Impact your Bottom Line
Design Sprint
In just 5-days, test the potential of your product or service with real customers without making any serious investment.
Duration: 5 Days
Empathy Building
The secret to great customer experiences is empathy for users. Foster user empathy within your product and digital teams.
Duration: 3 Days
Decision to Action Workshop
Learn how to turn your meetings into highly creative and collaborative sessions that produces tangible results.
Duration: 2 Hours
Testimonials
"We were positively impacted by your session. We are sincerely looking forward to having you with us again."
Omotayo Isabemoi
Product Manager, First Bank
"…if you are planning to run Design Sprints in Nigeria, you should connect with DODO"
Steph Crouchon
CEO & Founder, Design Sprint LTD
Our Design & Innovation Initiatives
Design & Innovation Podcast
The Design and Innovation Podcast (DIP) features conversations with leaders and experts in Business and Design from around the world, around design, innovation, and global trends, looking at how they benefit businesses today.
The Innovation Series
A conversation with innovation and strategy leaders around the world. These series will benefit business leaders seeking to drive innovation within their organisations.