Challenge
Create an engaging digital platform to help drive African women towards their dreams
Since the company's inception, She Leads Africa has impacted the African and global scene with the singular goal of empowering the African woman to achieve her professional, business and life goals. With a community of over 700 thousand people, creating digital a platform that can seamlessly connect and engage every individual in the community while communicating the brand's ethos was priority. DODO was tasked to rethink, redesign and improve the brand's digital experience on their websites and new application
Achievement
Increased user engagement, better overall experience and improved positive perception of the brand
We redesigned SLA's website, enhancing its visual appeal and user experience for the over 700 thousand member strong community. We also designed an application for the community for better interaction amongst community members, as well as to help the company achieve it's goals of empowering the African woman.
What We Did
Design research
UI/UX design
Web design/development
In furtherance of She Leads Africa's goals, and for a consistent digital experience, DODO Design went through a series of activities around user centered design and development, aiming to create delightful digital experiences that meet the needs of African women while helping them achieve their goals.
Design Research
Immersive emotion-driven approach in defining the target audience and meeting their needs
SLA wanted to improve on the overall digital experience for customers. We utilized Design Research, one of our core offerings. In doing this, we reached out to various community members and stakeholders from different parts of Africa, to understand what their expectations and experiences were on the SLA platform. Our goal was to understand their needs so we could better address them using digital channels we were designing. Upon interacting with women from South Africa, Ghana and Nigeria, we discovered interesting patterns and insights that served as a solid foundation in developing the digital platforms.
DODO engaged stakeholders throughout the entire process of the build, testing with actual users and staff as we went. This ensured that we created a product that's user centred and unique to the brand. Upon completion, the platforms were launched and has garnered resounding reviews from stakeholders across Africa.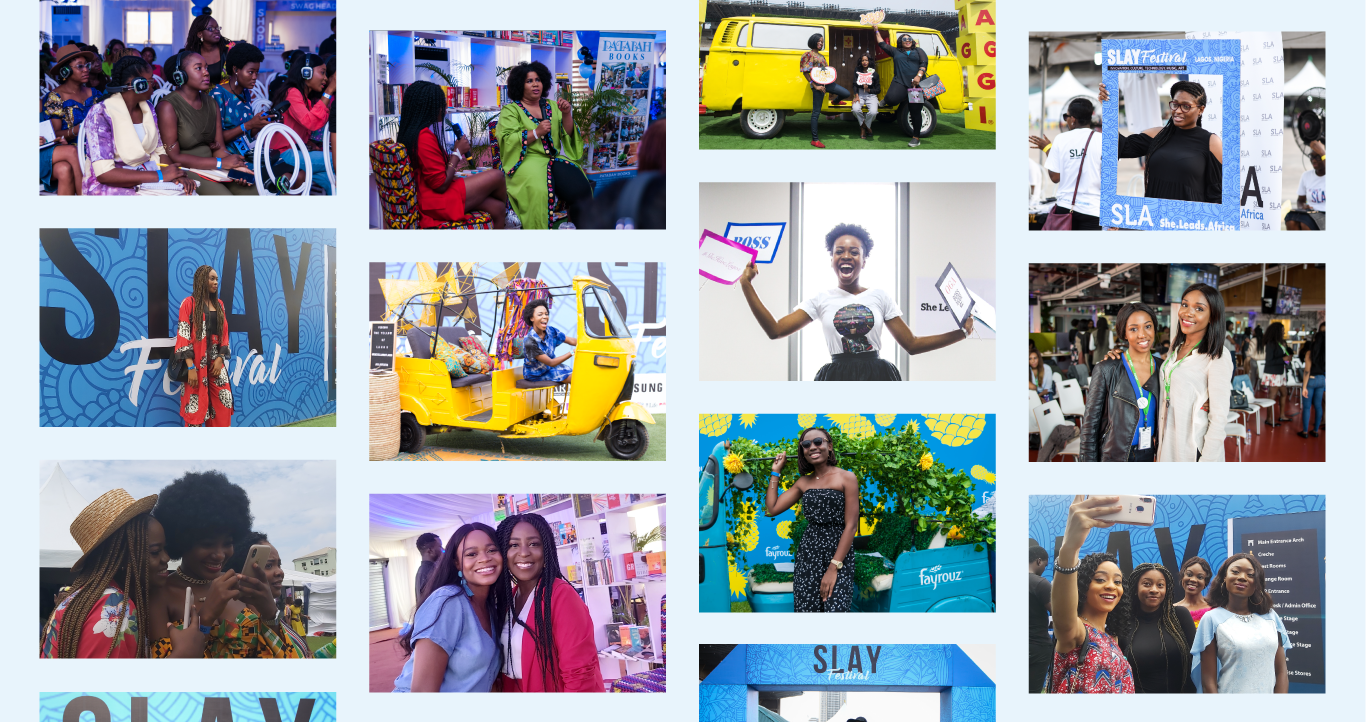 Community Website
Connecting goal-oriented and ambitious African women
She Leads Africa was keen on bringing their brand promise to life in the digital space. The team at DODO ensured that that became a reality by creating a simple, clean and engaging web experience for the target audience. As a brand that is heavy on content creation, having a clean, easy to navigate and aesthetically pleasing website was vital. We completely redesigned the entire online experience for She leads Africa, with particular focus on the end user. After designing and developing the community website for the web, we then extended the experience to mobile users.
Corporate Website
Presenting the brand to the world
We finished off the project with a corporate website for the brand, to elaborately engage women of African descent and tell the brand's entire story. The corporate website was designed to cater for She Leads Africa's business to business marketing and communication. Bursting with vibrant colours, expert use of imagery and ease of navigation, the corporate website delivered is a model of clarity and focus in terms of design for business goals and objectives.