Imagine yourself in a huge store wanting to get something, there are no signs or instructions to help you find what you were looking for and nobody around to ask for direction from. You'd feel lost and frustrated right? This is the same feeling someone experiences when using an app with a poor onboarding experience.
Now look at it another way, let's say you're on a tour in a beautiful city, say like Paris and you have a tour guide by your side showing you all the important places and things to note, you'd feel happy, secure and satisfied? So it is when you use an app with a well detailed and seamless onboarding process, guiding you onto the app.
What is User Onboarding
I'm sure you must have heard the word user onboarding used around so much, user onboarding, for those who may not know, is a virtual unboxing experience that helps users get started with an app (according to Material.io ). In other words, it is a series of interactions and instructions designed to help the user ease into a product's experience. With the increase in mobile apps across industries, it is necessary to have a well-designed onboarding to give the users a ɡlɪmps of important features on the app and also to make them comfortable and confident while using the app.
With digital banking taking over the banking scene, there's a major increase in the use of mobile applications in the market. User onboarding should be given special attention while designing these applications. As we all know, the activities around personal banking might be difficult to understand or partake in at times, with those activities now digital, users sometimes find it tedious to accomplish tasks. For instance, trying to open an account, registering an account on an app or paying bills, to mention a few. Designing an easy to use app with a good user onboarding experience will go a long way in helping the users.

Also read about The Past, Present and Future of UI UX design (A decade overview of UI/UX design)
Here are 5 things to note when designing a user onboarding experience:
1. For New Users Only:
User onboarding is meant for new users only and should be shown to users using the app for the first time. Making an old user go through an onboarding journey each time they log on to your app might put them off.
2. Keep It Simple:
When it comes to a Banking app, the design should be simple and straight to the point. Due to the nature of banking activities, there's a tendency to have a lot of information on the app, however, good design keeps things simple. There is no need of using too many visual elements, excessive words or ambiguous words that will confuse the user or bug down their experience. Also when using images or illustrations, keep them simple and easy to interpret.
3. Make it Brief:
User onboarding is meant to give the user an overview of how to get started with the app, this should be done quickly and efficiently seeing that it is only an intro into the main experience the user is looking to have. Having a long process to go through might be stressful and even boring to the user. When designing a user onboarding journey, make it brief and straight to the point.
4. Reduce Your Ask:
Avoid asking for too many details that will discourage the users from continuing the onboarding and registration process, e.g asking to upload a document, fingerprint or even KYC. Always remember that the goal is to get the user onto the app seamlessly. Once the user is in, and ready to perform a task, you can then ask them to do the necessary actions that are required of them to complete the action.
5. Give Users Control:
When designing the app, always include a skip or back button for users. Common user behaviour is to be in control (of their experience). Mounting unnecessary pressure on the users for tasks such as asking the user to supply a particular code within a countdown may not always be effective, many users may feel rushed and may miss it leading to them redoing the task again. Allowing them a little more flexibility, so that they control their response allows for more optimal user experience for customers.
6. Guarantee Safety:
Safety of the user's private information is the number 1 concern to her, using a banking app, therefore, you must guarantee the user the security of whatever sensitive information she's inputting during and after registration.
Overall, always have it in mind that your digital customer already has an account with you and using the app goes a long way in ensuring increased brand experience and customer loyalty.
Also, read about Design Research Best Practices for Financial Products
Here are some key User Onboarding Functions to note:
1. Greeting:
The User onboarding is used to welcome users into the app. Think about starting a new job in a company, the HR welcomes you and introduce you to each department within the company.

2. For Communicating your Value Proposition: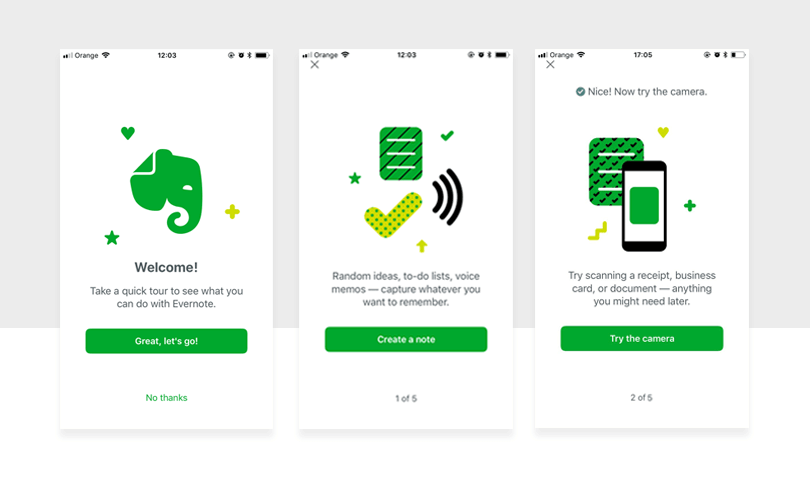 After greetings, the next thing is to share your value proposition with the user. This information will help the user to know what he/she stands to gain using your application and helps to start solidifying their trust on your platform.

3. Engagement: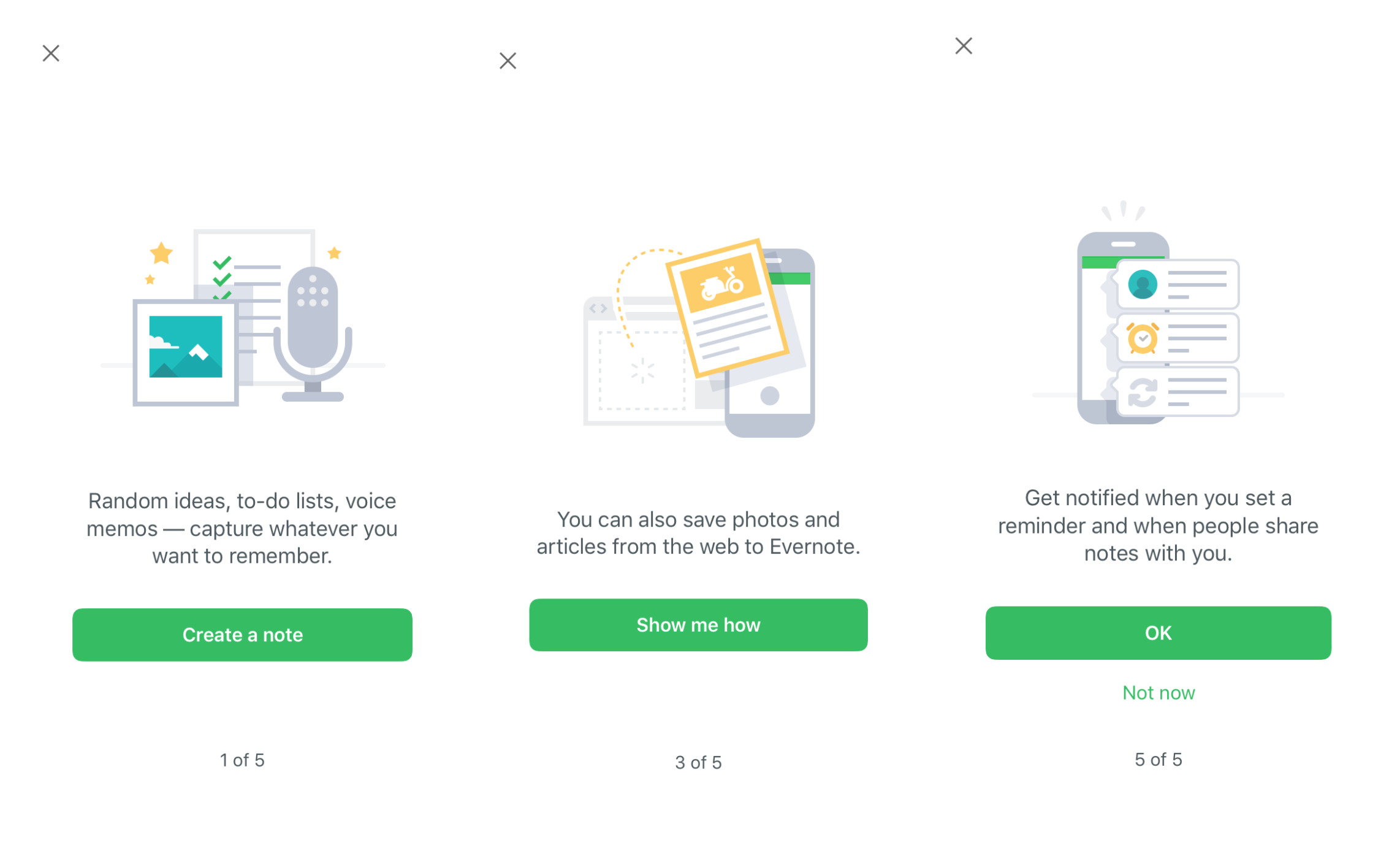 After communicating your value proposition to the user, the next thing is to call them to action, either by opening an account or logging in on the app for existing users depending on the type of call to action (CTA) you want the user to do.
Remember the 'digital' wave in the Banking and finance industry is becoming more competitive and common with customers. Optimizing every part of your app, especially the onboarding process will make you "Make a good first impression".