Challenge
Build a website that showcases ISSAN's value, events and offerings
As the number of Africans with access to the internet rapidly increases, so is the concern and rate of cyber crime. ISSAN (Information Security of Africa in Nigeria) is a non-profit organisation that leverages the power of community and knowledge to fight cyber crime in Nigeria and across Africa. They needed a website that told what they stood for and showed the value of their community to companies and individuals that had huge stakes online.
Achievement
A website that clearly shows what ISSAN stands for and what it offers members.
DODO built a new website that answered to the needs of members, who wanted to get information such as event details or get access to materials and information that the organisation provides. It also met the needs of potential members, companies who were looking for help as they sought to protect their businesses and assets in cyberspace.
We interacted with various stakeholders within the organisation and gathered information around user behaviour to ensure the new website met ISSAN's goals.
DODO began from ground zero. We broke down the entire ISSAN ecosystem to understand who the stakeholders were, attended ISSAN meetings and events, talked with members and did secondary online research. We did this to understand the organisation's objectives and the unique benefits they offered to each stakeholder, across Nigeria and Africa.
Gathering information and discovering insights around member behaviour, potential members' desires and the Excos' goals, informed our design of ISSAN's website.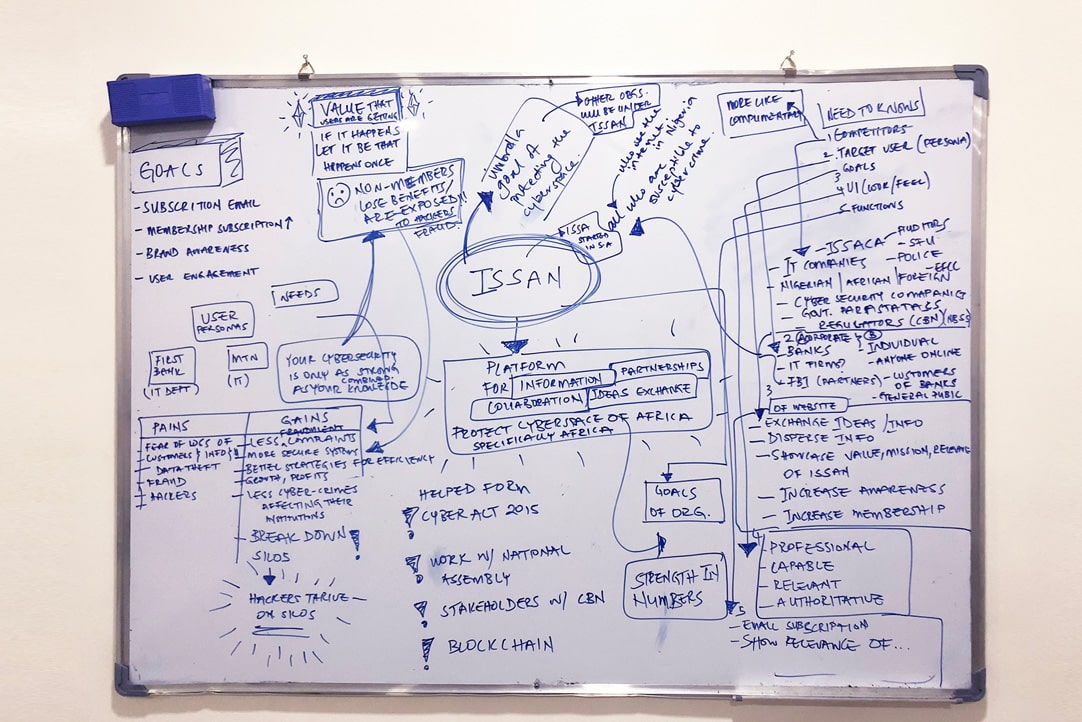 Building a platform for Trust and Engagement
The insights we uncovered, around member behaviour, potential members' desires and the Exco's goals drove the user's experience of the entire site.
Simplicity was key, the website allows members to easily view upcoming events, and allows potential members to view the credibility of the organisation, and learn it's objectives in mere seconds of their visiting the site.